Testimonials
Submit your testimonial
Scoring a TD for Williams vs Bowdoin 9/16/17
- Frankie Stola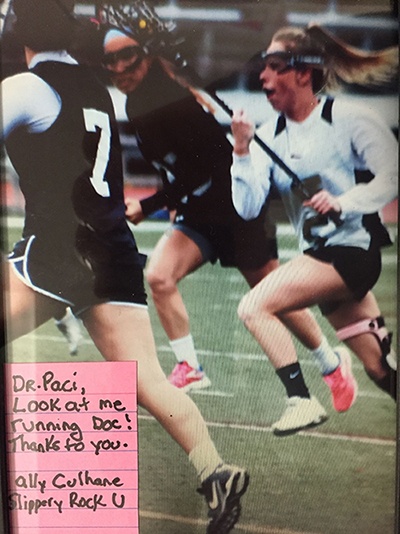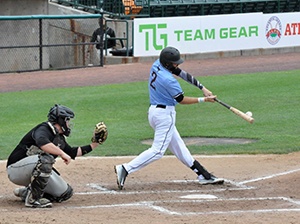 Shawn came to dr paci with a dislocated shoulder to find out that he had done a lot of damage to his shoulder a torn labrum and had put a dent in his ball joint and would need surgery to fix it, dr paci told us that shawn may never swing the bat the same way and as a baseball player ( short stop ) that was the worst news. After dr paci's surgery and Shawn doing PT for many months I am glad to say that it all worked and shawn is back to playing and swing the bat like he was before the surgery. Thank you Dr Paci for everything you did for my son shawn.
- Patty blasberg
To Dr. Paci: Finally got my Black Belt in Jiu-Jitsu!. As you can see, my left knee works pretty well!
Thanks
- Wendy Pollack
(62 years old)
Thank you Dr. Paci for the excellent repair on my left bicep. I was back training in 8 weeks, and my arm feels great. Great Surgeon and really nice guy; easy to talk to. Thank you for fixing my arm.
- Pat DeFranco
Dr. Paci did an amazing job fixing up my shoulder. I felt like a million bucks in just a few days. Great atmosphere and great work equals outstanding results. Thanks again for fixing me up so I can keep on throwing the HAMMA.
Cletus "The Hebrew Hammer" Seldin Undefeated Professional Boxer
Dr. James Paci, MD, Cletus Seldin and Angelo Rizzi, PAC after another big win.
- Cletus Seldin